It's the day after our third event this season, and I'm battling a cold and exhaustion.  I've got a hot coffee, I'm updating the website and trying to recharge ready for another busy week.
Gisborough Hall had around 1900 visitors which was amazing!  Seems like you have missed the Christmas fairs and are now coming out in droves to spend your hard earned money.  We are very grateful for each and every customer.
We had a couple of stock deliveries – the remaining things we ordered at the beginning of the year and a quick delivery from the lovely Sass and Belle.  I love their novelty range and just had to grab these to see what you thought of them.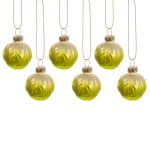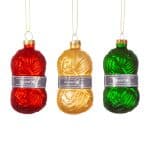 I'm not sure I'd hang sprouts on my tree but I'm sure there's a fan out there for them!
Sadly they didn't arrive in time for us to take to West Tanfield yesterday.  We were at a school fundraiser in the village hall.  A much quieter event after our two busy ones, so we took the time to reorganise ahead of another event packed weekend.
Our next big event is at the stunning Bowes Museum,  on the last weekend before Christmas (essential to wrap up warm for that one as it's all outside).  It's a lovely festive atmosphere and a brilliant end to our season.  If you can't make it there please do order through our website, we are posting out regularly so you shouldn't have to wait long (delivery services allowing).  We use Royal Mail for all our deliveries so you should allow for them getting busier the closer we get to Christmas.
Cari xx